Adding a user to a program
If a user is already a member of your community and you wish to add them to a program or switch the program they are in, you don't need to send another invitation.
Find the user(s) and select the checkbox next to their avatar.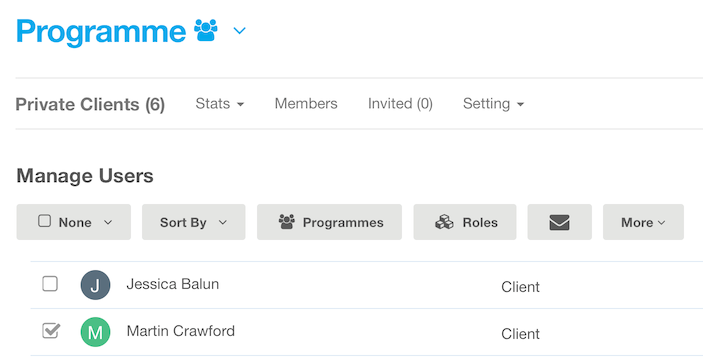 Click on the Programs button and you will see a pop-up with a list of programs. Check or un-check the programs you wish this user to be a member of.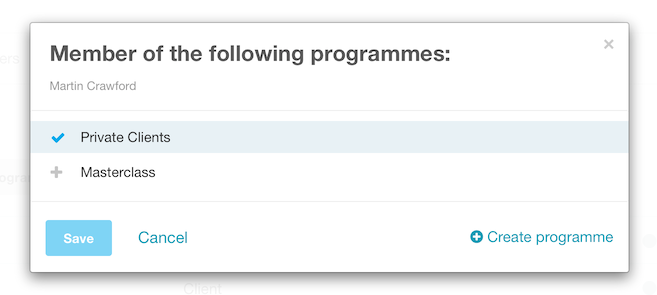 A user must be a member of at least one program, do not remove a user from all programs.