Shared session notes
A One-to-One session happens between two users, one of which will be the session host (e.g. coach or mentor) and one will be the client. All resources in the session template are targeted towards one of these two people, however, it is possible for any notes (answers to questions within the template) to be shared with other people that share a connection with either the session host or the client. For example, you could choose to share the session summary with the "Coach Supervisor" of the "Coach".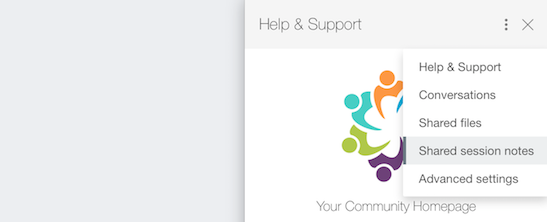 These additional shared notes are shown in the right-hand-bar. This makes it easy for a coach supervisor to see the notes when working with the coach either in a conversation or supervision session with the coach. If you have session notes shared with you in this way you will see a list of users you have a direct connection with, together with a list of their One-to-One sessions underneath, grouped by community. You can click on the connection to see all sessions and notes listed, or click on a session to see just that session and the notes for that session.