MailChimp
MailChimp email integration If you want to send out additional emails and newsletters to your community members we've integrated to MailChimp to make this easy for you. By connecting your MailChimp account to CoachingCloud new members will automatically be added to your MailChimp list when they join your community.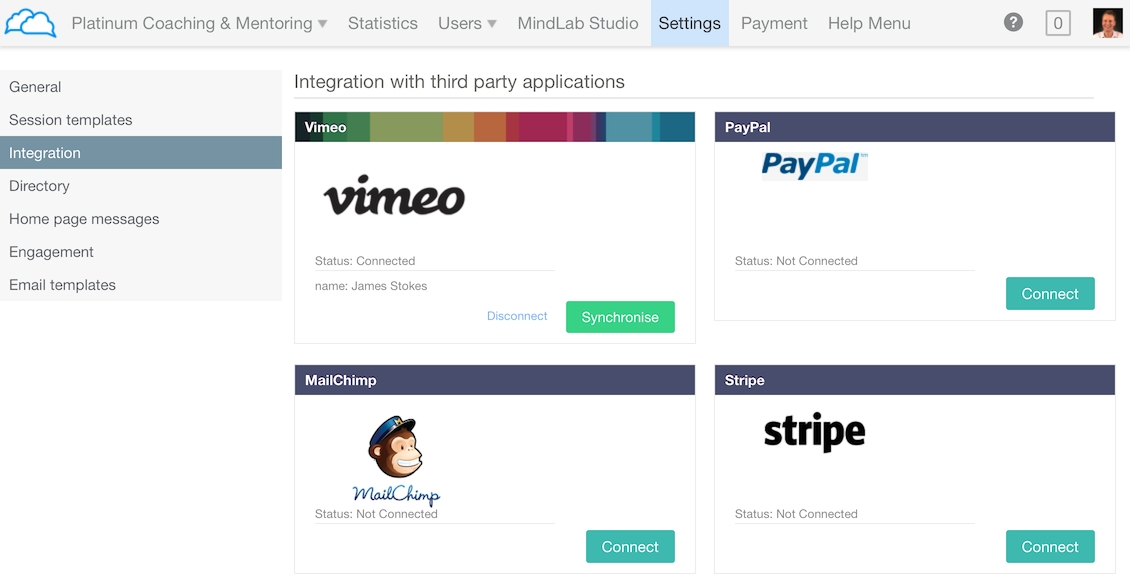 Set-up your MailChimp integration
Go to the Settings menu and select Integration from the sub-menu on the left side of the screen.
On the MailChimp box, click on the blue Connect button.
This will take you to a MailChimp page, enter your MailChimp Username and Password and then click on Log In.
Your accounts are now connected and you'll be taken back to the CoachingCloud integration page.
The next step is to choose which members of CoachingCloud you want to link to MailChimp. You can link each programme in CoachingCloud to a different list in MailChimp.
Link your CoachingCloud programmes to MailChimp lists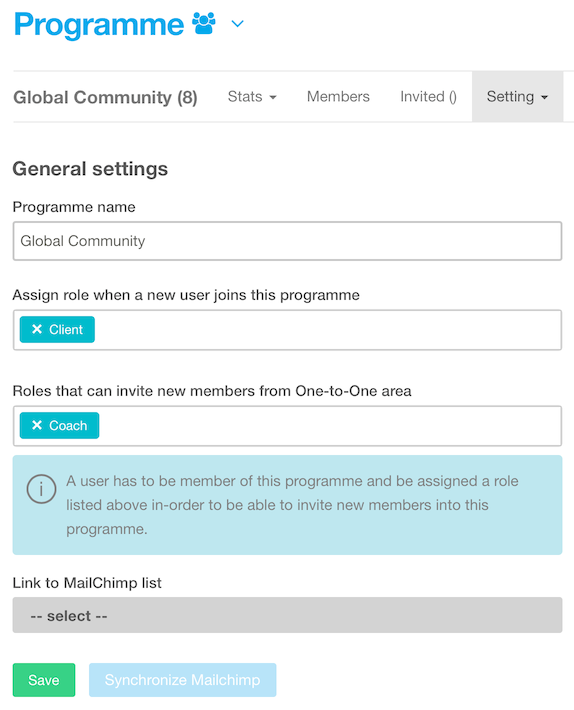 Click on Users in the main navigation top-menu to display the list of programmes.
Select a programme by clicking on the programmes name.
Select General settings from the programme settings menu.
Scroll down to see the Link to MailChimp list click and select a list.
Click Save to save your changes.
Click on Synchronise MailChimp to export any existing programme members.
Your MailChimp list will now automatically be updated in the background whenever a new member joins this programme. If you think tat the list has people missing any time you can just click Synchronise MailChimp anytime, although there should not be a need to do this.