Conversations
In this section you will learn how to start a conversation, share files and videos, send timed/delayed messages and download a PDF copy of a conversation.
Conversations are organised by topic, you can share comments, files, videos and links. It's private, secure, and everything stays together. Share files with clients with a simple drag & drop into the conversation. If you want to share videos, paste the link and the video will play inline.
Starting a conversation
Real-time chat
If you and your client are both online, you can chat in real-time. If you are busy then CoachingCloud will notify you via email to tell you there's something waiting.
Sharing files
When you drag-and-drop files into the conversation you will see a popup. This popup will show the uploading progress and also allow you to type a message (and delay the message if you are a coach). Alternatively you can also click on the small (+) plus button and select "Share a file" from the menu.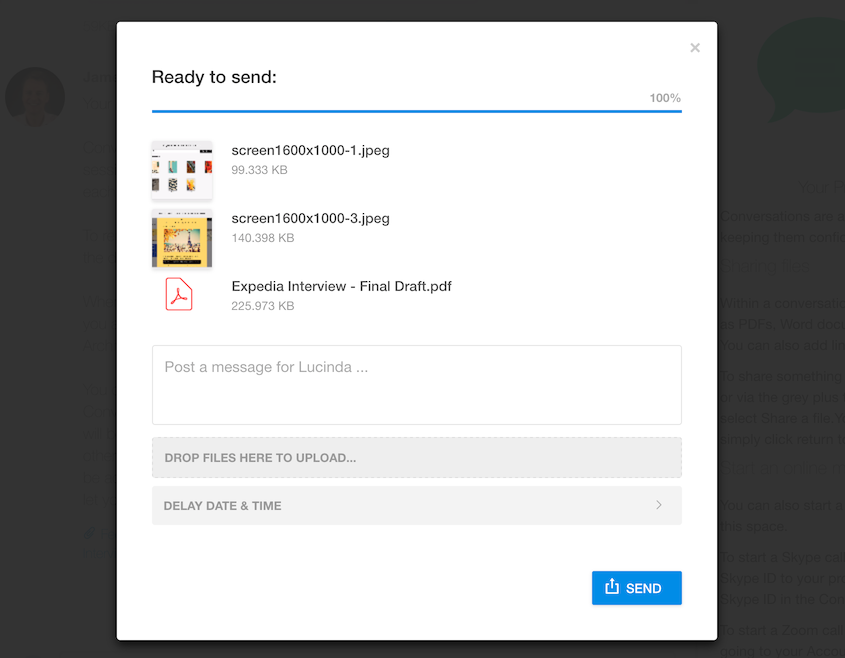 You can see a list of all files that have been shared by selecting the option from the right hand bar.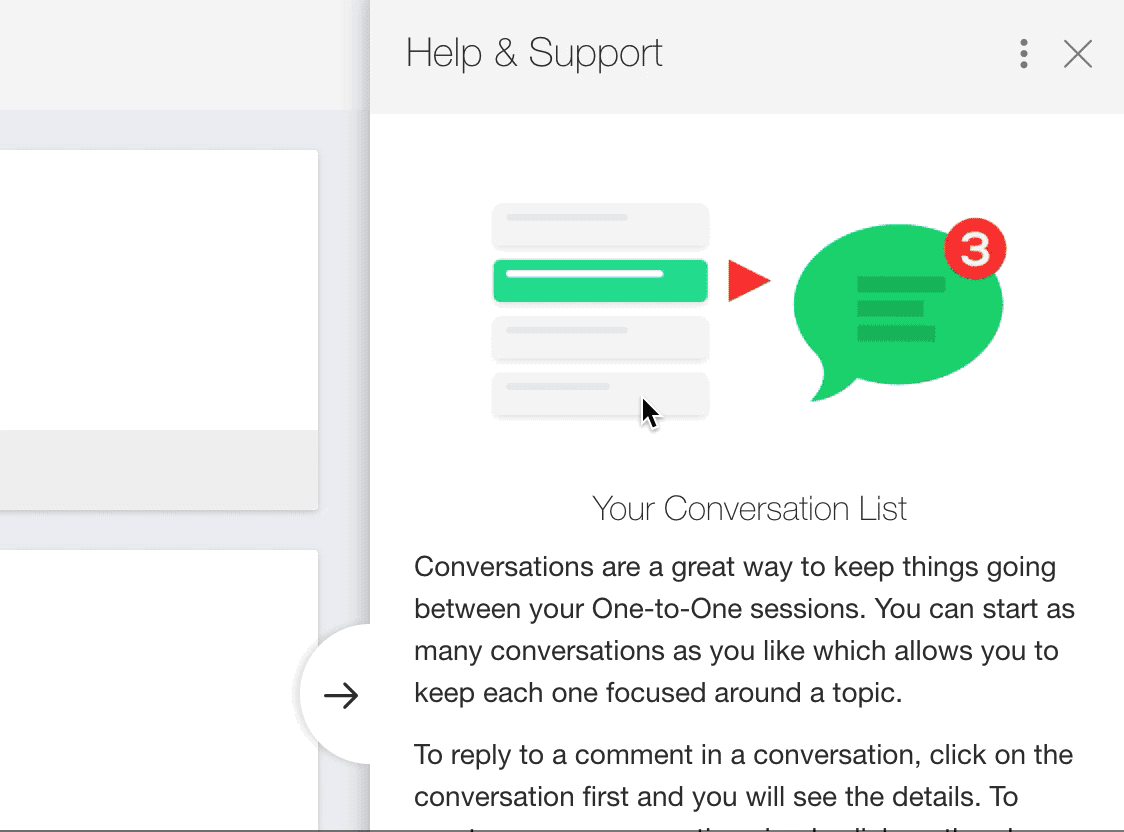 Timed messages
Imagine you have just had a One-to-One session with a client and you were coaching them on a meeting they have next Wednesday. You want to follow up with them just before the meeting to make sure they are in the right state and remember the key points you covered in your session that were relevant to the meeting. Rather than add a note to your calendar to send them a message, you can write it right after your session while it is fresh in your mind and time it to arrive before the meeting.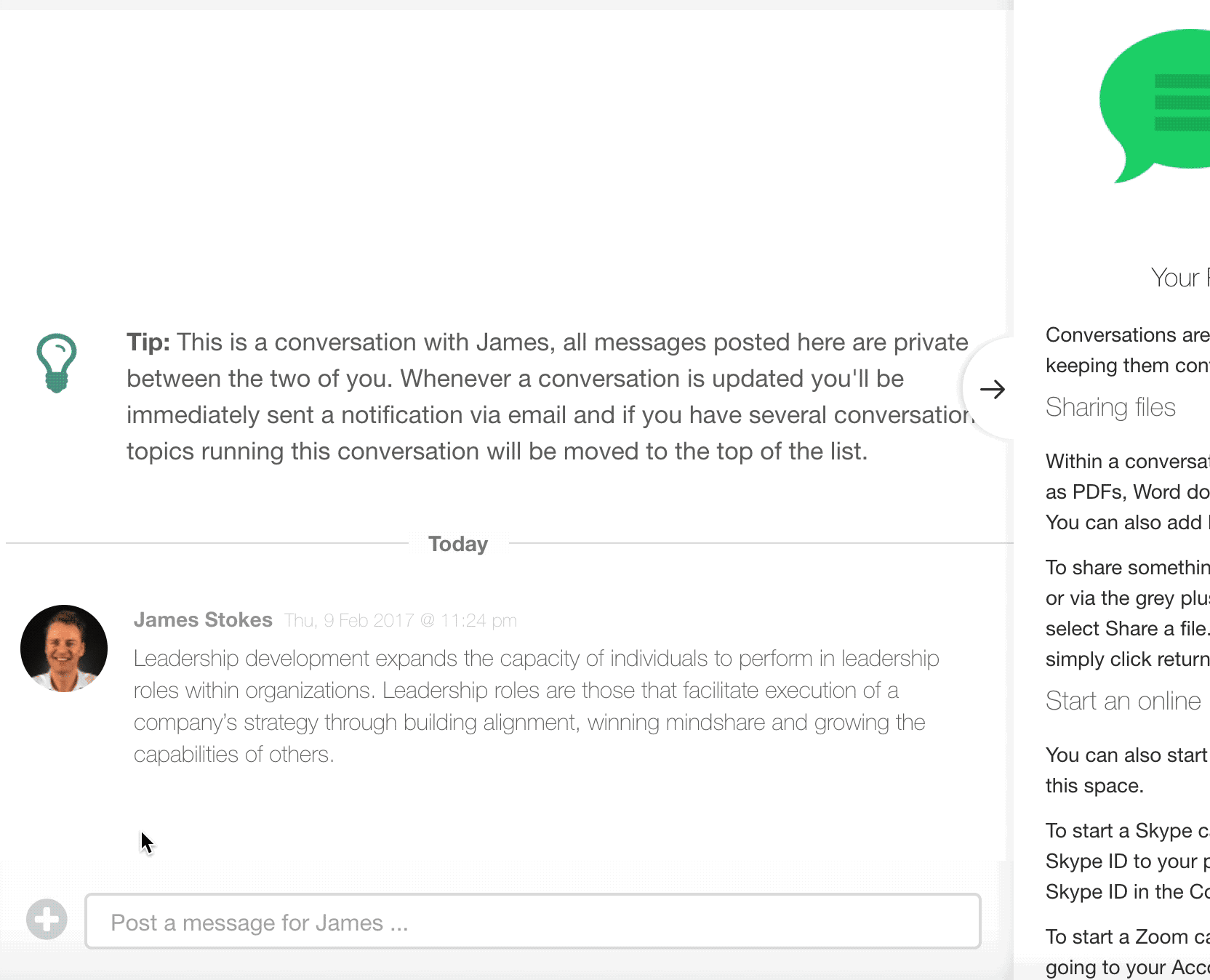 Download a PDF copy of your conversation
You can download a PDF copy of a conversation by selecting it from the (+) menu.